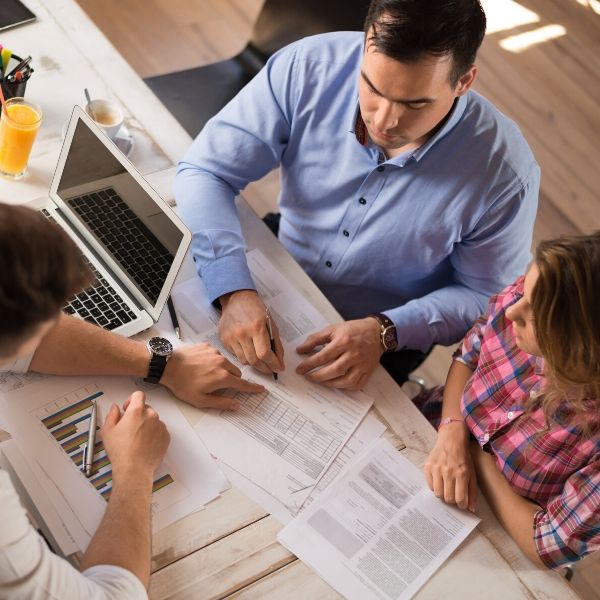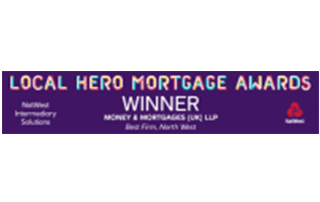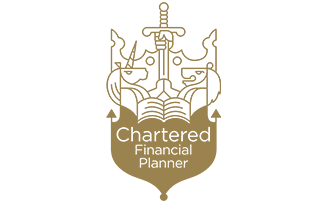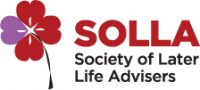 We're award-winning mortgage advisors
Our team of award winning mortgage advisors are on hand to provide you with the best advice and tailored mortgage solutions for your personal circumstances. We're proud of our recommendations and thankful for our 5-star reviews and testimonials. See the below links to find out more:
We offer a FEE FREE, no obligation, initial consultation, contact us >
Try one of our online tools
For illustrative purposes only
Think carefully before securing other debts against your property. Your property may be repossessed if you do not keep up repayments on your mortgage.
Some buy to let mortgages are not regulated by the Financial Conduct Authority.
You will need to take legal advice before releasing equity from your home as Lifetime Mortgages and Home Reversion plans are not right for everyone.
Money & Mortgages and Openwork awards
Trusted by our clients
I am returning customer. Paul was amazing to deal with from start to finish. Very helpful and always there to answer any questions.100% recommend.
Patrycja M.
14:16 13 Jul 22
M&M never let us down. We've been using their services for 8 years and this time we're taken good care of by James.James was an absolute star. Very personable and made the whole process of getting a mortgage for a new property easy. He also managed to switch us onto a fixed rate mortgage for our

...

other property which the bank had previously refused to do when we tried several times prior.Really can't speak highly enough of James and the whole Money & Mortgages team. Thank you all.

read more
Stephen Seward from Money & Mortgages is absolutely first class, extremely helpful and very friendly, Stephen definitely knows his job, he goes out of his way to find the best deal suitable for you, I would absolutely recommend, I wouldn't use anyone else now
Really fast efficient and reliable service, couldn't recommend them enough . Everyone who dealt with our mortgage was really friendly and polite. Top quality service!!!!!
William R.
16:41 19 Apr 22
I am now a returning customer of money & mortgages. My initial enquiry was a renewal of my buy to let property. Jon was extremely efficient in gaining a fantastic deal to suit our needs. We received support from the first contact to the completion of the product. We then needed to remortgage our

...

own home as our current deal was coming to an end. There was only one company I was going to give my return business to after the excellent service we received the first time around. Once again absolutely exceeded our expectations. Prompt contact with a very competitive new deal which not only cleared the existing mortgage but gave us extra funds to clear some other debts and look at some home upgrades. We received constant phone/email support from Megan who consistently chased the legal firm and kept us fully updated throughout. Absolute 5 star service and I would happily recommend to anyone looking for a professional, personal and prompt service

read more
Have used every time we have done a mortgage or remortgage, Jon explains everything very simply and gets us the best deal, once the offer is received you are then looked after until completion with any issues explained and followed up with the solicitors. Would definitely recommend Money &

...

Mortgages!

read more
Hi, Just bought our first property and couldn't speak highly enough of Money Mortgages! Thanks James and the team. Danny B
The service I received from James was second to none. He went above and beyond, supporting me through the whole process of buying the house, not only finding me a mortgage. Truly a 5 star device. I would definitely recommend.
Clelia Lo V.
23:04 20 Mar 22
Fabulous service from start to finish for Paul and the team. Talked us through options and really helped up choose the right product. Can't thank them enough.
Krystine L.
19:25 17 Mar 22
Wanted to say a massive thank you to James Lawton for helping through my first time buy. Been with me from the start and only a phone call away for when i needed anything. Would highly recommend! Great Communication and Advice.
I recently used Money & Mortgages to re-mortgage, they found me a really good deal (much better that the one I was on). They were very professional and helped me through out the process, would definitely recommend using them.
Excellent company that provides an excellent service from beginning to end: sensible, balanced, customer-focused advice; helpful, responsive and supportive customer service. Will definitely use Money & Mortgages again.
Richard Girvan (.
06:41 30 Dec 21
Jon, Kelly, Megan and Jade are a delight to deal with. They helped with my mortgage back in 2014 and were outstanding with my remortgage in the difficult pandemic years. They are responsive, professional, caring and were the only ones that took the time to help me through a difficult remortgage

...

process. They are hands down the most reliable and trustworthy business I have come across in the UK and I am not sure what I would have done without them. I would highly recommend.

read more
Damiana C.
16:11 16 Dec 21
Great service once again from Steve and Megan - very response and even after they've provided their brokerage service, they keep in touch to see how the purchase is going right up until completion. Hoping to be working with you guys again very soon.
Jon and the team at Money & Mortgages provided us with a professional and friendly service !They worked quickly and efficiently with great communication every step of the way to find us a mortgage under tricky financial circumstances ! Could not recommended them more :)
Jon and the team did an incredible job in sorting my recent re-mortgage. Such a professional service and all the team always respond immediately to any email/call. I wouldn't hesitate in recommending Money and Mortgages to anyone looking to re-mortgage.
New Mortgage handled with no issues. All very professional with regular updates
My wife and I recently used James Lawton from Money & Mortgages for assistance with our first property mortgage. James went above and beyond what we expected and was always on hand to answer any questions and walk us through the whole process. From our experience, if you want personalised, friendly

...

advice and support whilst buying your first home and navigating the mortgage process as well as, life and critical insurance cover, we would highly recommend James and Money & Mortgages.

read more
James Lawton arranged my new mortgage. He was extremely professional and explained everything to me in simple terms. Communication was great throughout and everything was set up smoothly. Would recommend!
Marissa W.
07:05 24 Sep 21
Just bought my first flat with Steve Seward and Megan Kittrick and they made the whole process so easy and stress-free. Very professional and always very responsive. Totally removed all the hassle of what seemed like a never ending and daunting process and I would encourage anyone reading this

...

review to consider getting in touch with them. Highly recommend. I will definitely use again when my mortgage deal is up.

read more
Our whole experience with Money and Mortgages was excellent from start to finish, who got us our first mortgage. They were always happy to help and answer any questions, helping us feel at ease and in capable hands. We couldn't recommend them enough! Great service!
As a worker in the property industry i used the guys at Money & Mortgages for everything in my purchasing process. If you are lucky enough to fall in the hands of Steve Seward and Megan Keerick then you literally have nothing to worry about. From the very first phone call and introduction both of

...

them have been brilliant in keeping me up to date and been reassuring throughout the whole process (I definitely didn't have the easiest purchasing process!). The price of the broker fees are some what undervalued for the amount of work these guys put in and they are a huge credit to their team and the company they work for. Thanks for everything i will not be using any other broker for any of my purchases!!

read more
Dealt with Paul who was great…Responds to emails quickly and made everything clear throughout the whole process of the remortgage. Would definitely recommend!
Just completed a re-mortgage via Money & Mortgages. Still consistent and efficient throughout the process, as they were when used in the past. Particular thanks to Paul & Megan.
I've used Money and Mortgages for arranging mortgages and remortgages for over 10 years and have always been exceptionally pleased with their services, professionalism and expertise. Thanks this time to James Lawton for all his assistance throughout my mortgage offer process: he was always one step

...

ahead, kept in touch regularly and explained things clearly. Great service, nice people and fairly priced. I certainly recommend the team here.

read more
Katherine H.
16:36 25 Jul 21
Money and Mortgages have been fantastic every step of the way with my mortgage application. As a self employed person, mortgages can be a minefield and Paul was patient and extremely helpful throughout the whole process. I was informed at every step of the application, via both email and phone

...

calls. No question went un answered and my understanding of the process has improved immensely with Paul and Megan's support. I would highly recommend Money and Mortgages if you are looking for a broker( especially if you are self employed) they are reliable , informative and ,most importantly, understanding of individual circumstances. Their help has proved invaluable to me.

read more
I've used Money & Mortgages several times now and the level of service and attention to detail is second to none. They provided me with a detailed search of mortgage options, helped with a complex purchase and communicated clearly with me throughout, proactively chasing parties along the way.

...

I've recommended M&M, especially Paul Elliot and Megan Kittrick to several people now.

read more
Highly recommend money mortgages. James Lawton has been looking after us and has been brilliant! Keeping us informed, being very patient why we make our decision and helping us every step of the way. I will definitely use again when my mortgage deal is up.
I recently purchased my 1st flat and the whole process could not be done in a straightforward way without the team's helps and efforts! Stephen, Luke, James and Megan looked after everything from the very beginning and they are always responsive and professional! Definitely recommend!
I recently opened my first pension with Stephen and couldn't recommend him enough! With being self employed I really didn't know where to start. Stephen took the time to go through and explain things in further detail and was always at the end of the phone when I had any questions.A very

...

trustworthy company, thanks again 👍🏻

read more
Lindsey C.
20:15 24 May 21
Amanda and I have sort mortgage and money advice from M&M on a few occasions and each occasion the advice and service has been nothing short of exemplary. We can not recommend this service enough, thank you again and look forward to our next venture with your guiding approach.
I recently purchased my first property and used Steve Seward from Money & Mortgages for assistance who was fantastic and worth his weight in gold! Steve was professional but friendly and was/is always there whenever i need him to answer my many questions! I wouldn't think twice about using Steve

...

again or recommending him to any of my friends and family! Thanks Steve, you made the hard task of buying my first home an absolute breeze :)

read more
The staff at Money and Mortgages are very friendly and helpful from start to finish. Fantastic service, they provided us with fair and impartial advice - highly recommend.
From start to finish of the whole process, Stephen was attentive and responsive to all my needs and wants. Very happy with the overall service to which I received and especially the overall outcome. Highly recommended.
I have had the pleasure of procuring Money & Mortgages services since 2014! They are absolutely efficient, courteous, professional and proactive. A big shout out to Paul E., Megan K., Kelly G., James L. and the entire team. I strongly recommend their superb services.
Jon has helped me for many years find the best mortgages to suit my circumstances and I have always found him professional and responsive. Recently instructed Jon to re-mortgage my home and with the help of Megan the whole transaction was smooth and painless. Would highly recommend this company.
100% recommend - Paul who assisted me went above and beyond and I am so thankful
Jon organised my first mortgage, despite not having a great credit history he got me sorted and into my first home.Have recently remortgaged onto a much better deal thanks again to Jon.The process both times was efficient, professional and totally stress free for me.I would happily recommend

...

money and mortgages and in particular Jon.

read more
Georgina M.
14:48 17 Dec 20
SPOT ON!!! Was our first time buying a house so didn't have a clue, Jon and James helped us every step of the way, always there for all the questions we had! Made it very easy and a very enjoyable experience! 10/10 would recommend!!
TheBeenhed
11:08 13 Dec 20
I've been using Money & Mortgages for over seven years. They've helped me buy three homes and remortage several times. Every time the process has been easy, they're very helpful and will go the extra mile to help. An example of this is when buying a house in the Lake District, one of the directors

...

who was on holiday up there, took my mortgage offer to the estate agents in Keswick to help get it done quickly.I've recommended to lots of my colleagues and friends.

read more
Would recommend M&M 100%. Paul was professional & quick to respond to any queries. As first time buyers he was able to advise what was best for us and provide us with a detailed breakdown of our options.Thank you so much!
Natasha V.
21:14 02 Dec 20
Cannot recommend this company enough.Paul Elliott and team arranged our initial mortgage then two years later we went to remortgage and the process was always professional and efficient. Everything was explained clearly with options for us. A big thank you to Paul Elliot who handled everything so

...

well. Nothing was too much trouble. Luke and Megan also dealt with any queries professionally regarding the completion process.For a hassle free and professional service please contact them..!!

read more
Had the most fantastic experience with Money & Mortgages! Stephen & Luke who looked after us made everything so straight forward and understandable. Before buying a house my partner and I where daunted by the whole prospect and they consistently went above and beyond to make sure we knew what was

...

going on and that we where happy. A fantastic company that I would highly recommend!

read more
Absolutely brilliant. They sorted out my mortgage and home insurance and saved us any hassle. I will definitely recommend them.Thank you Paul and the team.
Phenomenal service from Paul and the team, always working to find us a solution with the last 2 properties that we've got a mortgage with them for 🙌 we would highly recommend!
Very professional, fantastic communication, highly recommended.I have dealt with many brokers over the past 10 years and always got best deals from Paul Elliott and his team.
Highly recommend. Both Paul and James very helpful through the process and made my experience as a first time buyer as pain free as possible, lots of questions on my part which were answered promptly.
These guys were amazing. They couldnt have done more for myself and my partner with our Morgage. Everyone who I came into contact with was very polite and professional. And went the extra mile when things broke down. Can't thank them enough.
Paul and Jade have both helped me out every step of the way, from getting an initial mortgage to advice on my renewal options. They're both friendly, and helpful, and made the whole process incredibly easy
We were very pleased with the service provided by Money and Mortgages. Our advisor Stephen was an absolute delight and made the whole process of buying our first home as smooth as possible. I would definitely reccomend them
This is the second time I have used the services of Money & Mortgages. Both times have been 5*. Stephen was very knowledgeable and I felt reassured with all the advice he gave. Throughout the process Jade was extremely diligent in making sure everything was kept on target. I wouldn't hesitate in

...

recommending Money & Mortgages.

read more
Fantastic service provided for the last 4 years best in the business as far as I am concerned
I have used Money & Mortgages for several years for both mortgages and pensions. Owning my own business, they make the mortgage application process straight forward and if there are every any challenges they calmly assist me through them. Every member of the team works so hard and I look forward

...

to enjoying my pension rewards when the time is right.

read more
Steve and Jade were incredibly helpful in finding me a mortgage through to completion day. Lots of advice given throughout the process and both were always on hand to answer any queries or concerns. Thank you for helping me with my first home!
We recently used Money and Mortgages for buying our first home. Stephen Seward was our advisor and was beyond amazing. He explained to us the process very clearly from beginning to end and found us a great mortgage deal.He followed up with us during the process after completion date - He sent the

...

first postal card we received in our new apartment, a gesture we really appreciated!Buying a property for the first time is stressful but Stephen made the whole process stress-free. He is highly professional and knowledgeable. We recommend him as a financial advisor without question!

read more
I can't praise these guys highly enough. Guided us through the process so slickly from start to finish. Nothing was too much trouble. Thanks to Jon and Jade we got our new home in record time
We have used Money and Mortgages a few times now. Each time, Paul has found us a great deal and made the whole process quick and simple.We know a number of people that have used them and all have shared the same experience. We wouldn't go anywhere else!
I recently used Money and Mortgages for buying my first home. Stephen was very knowledgeable and explained everything to me clearly as I wasn't familiar with the process being a first time buyer. I got a great deal on my mortgage and insurance policies as well. I also appreciated that they were

...

available to contact outside of the normal 9-5 for urgent questions which is handy when working full-time. Stephen also followed up with me after the completion date and followed-up to ensure I had everything I needed.I would recommend them for sure and I plan to contact them in the future for some pensions advice.

read more
We used Money and Mortgages to buy our current house and recently to switch to a better mortgage deal.Jon and his team are brilliant. They took all of the headaches out of the process and secured us a much better deal than we could have sourced on our own.Definitely recommend Money and

...

Mortgages, and using a good broker in general.Pleasure to deal with.

read more
very easy process and this is the second time I have used them, would recommend!
Money and Mortgages provided a very professional, supportive and efficient service throughout the entire process, communication was timely and very easy.
The guys at M&M are fabulous. They have helped all my sons to secure mortgages at very competitive rates - totally hassle free. Highly recommended.
A fantastic company that always go above and beyond with our mortgages. They always have a solution and they make the whole process a lot simpler. They are also our go to company for all our home insurance and they always provide exactly what we need. Thank you so much!
Kathryn P.
13:37 20 Jun 19
I've known Jon for a number of years now and have used the services for the purchase of 2 properties and a remortgage. Jon and the team are very knowledgeable, professional and proactive, I wouldn't hesitate to recommend them to a friend and have done so on a number of occasions. Thanks Jon and

...

team for the great work!

read more
Jessica B.
04:35 20 Jun 19
Jon & The Team @ Money & Mortgages have helped myself and a number of close friends & associates with their financial demands and needs over the past few years. Great service by a great team!
I have known Marc and Jon for almost 20 years and have no hesitation recommending our conveyancing clients to them for assistance with funding. They are straight talking and down to earth, offering honest and helpful advice. They are also both very knowledgeable and are able to deal with complex

...

matters including large portfolios and company funding.

read more
I have used Money &Mortgages for nearly 15 years buying a number of residential properties for personal use and Buy to Let, I have always found them to very helpful and knowledgeable about the products available in the market. I would very highly recommend them to anyone wanting the reassurance

...

they are buying the right mortgage or insurance product backed up with great service.

read more
I have known Jon & Marc for many years and could not recommend them highly enough for their honesty and integrity as well as knowledge of the mortgage market.
I have known Jon and Marc for a number of years, they have always given professional and honest advise. They handled both my initial mortgage application and the associated re-mortgages to date, the process of which always runs smoothly and efficiently. I would not hesitate in recommending their

...

services. Thanks!

read more
Granite Lettings & Property M.
09:37 19 Jun 19
I have been using Money and Mortgages for many years now. They have assisted me in securing numerous landlord and private mortgages, insurances and life polices. They provide a great customer service and have made me significant savings throughout.
Fantastic company they couldn't do enough for me very knowledgeable and professional would highly recommend!
Great service that made the whole process very easy, with a great explanation of the detail so that any decisions made were well informed. Couldn't recommend higher, rare to find people willing to go beyond customer service like Money and Mortgages
Marc, Jade and the team were exceptional when dealing with my mortgage and life insurance and I wouldn't hesitate to recommend them to anyone. Everything was explained clearly to me and once we'd agreed was the best approach was to take they dealt with everything quickly and efficiently.
All my mortgage was arranged very efficiently and swiftly and dealt with very professionally.
Patrick G.
14:57 05 Apr 19
Stephen Seward was excellent, he takes away all the guess work and pressure of applying for a mortgage, I was also offered piece of mind options which I would not have know exist if it wasn't for him. Thanks Stephen
Bible Leasing O.
16:53 20 Feb 19
Thank you to Stephen for all his hard work to help secure my mortgage and ensure I was able to exchange as quick as possible.I had previously been using a mortgage advisor that was making this stressful time even more stressful.After highly being recommended to change over and use Stephen at

...

Money and Mortgages the difference in efficiency was unbelievable and I am grateful for all of Stephen's help to relieve the worry I had previously.Any question I needed answering he was always at the end of the phone and made sure I was clear with everything.Thank you once again for all your hard work.

read more
Money & Mortgages helped to provide life insurance for my husband and I. It's a very technical product and not something you can buy online or in a supermarket. It was brilliant to discuss the in's and out's of our needs and the recommendations, because ultimately the details matter and you

...

definitely get what you pay for. I'd recommend Money & Mortgages very highly because they were extremely knowledgeable, always willing to help making the process very straight forward and they were great value for money.

read more
Money & Mortgages (UK) L.
16:40 22 Feb 16