A Fine Balance – investment perspective
Why are interest rates rising, why this would risk moving the UK into recession and what this could mean for investment portfolios? 
We hope this piece provides some clarity around the economic headwinds whilst also seeking to assure clients that sticking to their plan is what matters in the long term (without underplaying the short-term challenges of course). The Investment perspective: A fine balance is now available here >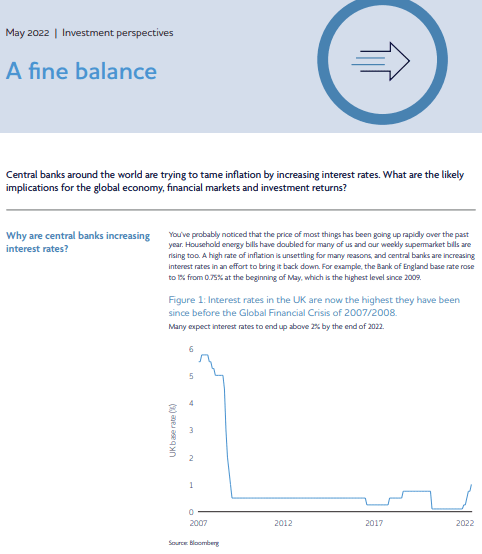 The value of financial advice
Financial advice can be invaluable, whatever your income and whatever stage of life you're at.  Whether you're saving for your future, buying your first home, remortgaging or want to protect your home and income – speaking to an expert can make all the difference.
If you want to learn more and receive financial advice tailored to your personal circumstances, please get in touch.
Your home may be repossessed if you do not keep up repayments on your mortgage.  Tax advice is not regulated by the Financial Conduct Authority.